Increase contrast between background and text
I have attempted to view this wiki on the Amazon Kindle. The only way to view articles in Wikia on the Amazon Kindle is to add "?useskin=oasis" to the URL, since not doing that turns the sections into dropdown menus that cannot be opened. On this particular wiki, the background and text when I do this look very similar to each other and the articles are really difficult to read due to low contrast. Would it be possible to increase the contrast between the background and the text?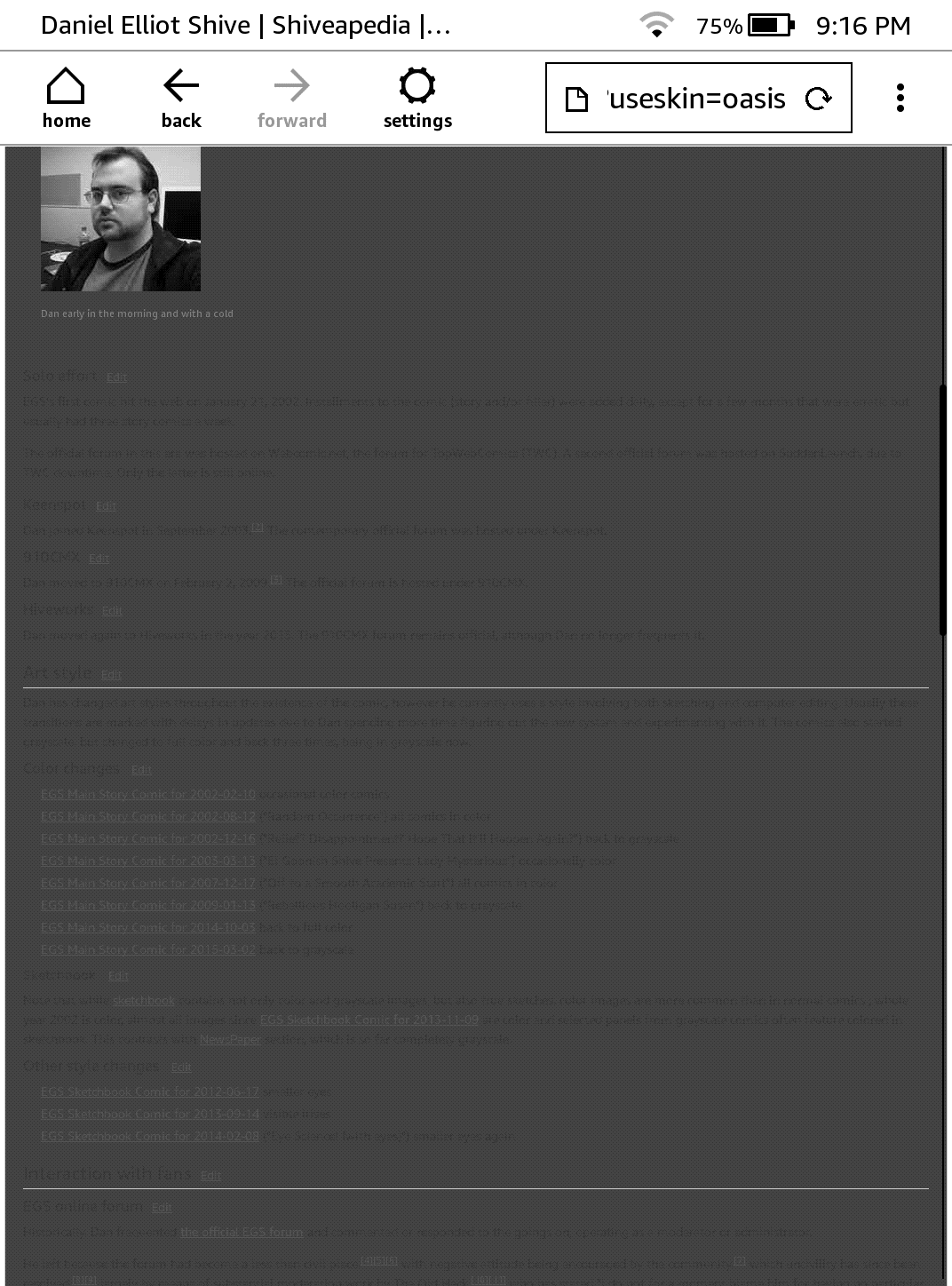 Here is a screenshot from the Kindle showing the low contrast between the text and the background.